Today I learned I've been accepted to Johns Hopkins University!  I'll be pursuing a Masters in Museum Studies and Non-Profit Management.  I'm super stoked!
The bummer is that I'm $3916 short of the tuition payment due by August 22nd.  I've been interviewing for jobs all summer with no luck and I've been taking temp jobs where I can get them.
In the meantime, I've applied for some grants and I'm going on more interviews tomorrow. I've also set up this GoFundMe Page in an attempt to make up some of the difference. Even if you guys donate just a little or even promote the page, it would mean so much to me!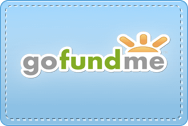 Regardless of whether you donate or not, I am so grateful for all of you.  You've been such an awesome support group throughout the years and I'm so glad to know you!